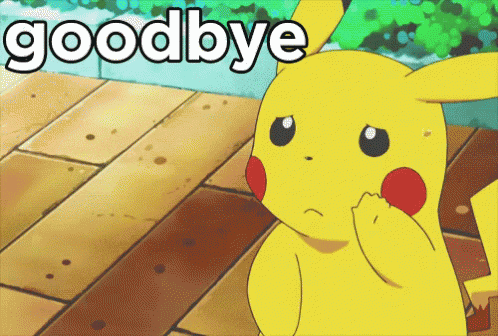 Dear Astral Guardians,
When I first filed my application to join Twin Saga's team, I bemoaned that existing staff were not active enough. After 3 whole years, I've lived long enough to see myself become the villain (metaphorically), it's finally time for me to say my goodbye. I've made many great memories over the past few years, but I have not been able to devote as much time to Twin Saga; you may have noticed a lack of events events hosted by me as of late. Still, thank you all so much for supporting me over the years, offering feedback on everything, proactively submitting bug/localization reports, and participating in my events. I greatly appreciate having the opportunity to enjoy Twin Saga with all of you. Twin Saga has been a big part of my life, and while it's a sad feeling to leave such a great team and dedicated community, it is also inevitable that I must conclude another chapter of my life.
My final day here will be Sunday January 3, 2021, which is the date of the last event. After that date, you can still reach me through my Discord account; I'll still be around in a personal (non-GM/mod) capacity.
HOWEVER, before I leave, I will be hosting three final events—2 in the game, and 1 on Discord. The in-game ones will be held in Arcadia (International channel) by the fountain near the auction and warehouse NPCs. Each event should take around 30 minutes, then afterwards, we can hang out, launch fireworks, and I can provide buffs. The Guess the Song event on Discord will be held on a special #guess-the-song channel which will be unlocked during the event. Note: all events will be held in English.
(In-game) Scavenger Hunt on Thursday December 31 at 11:00PM server time (2:00PM PST, same date)

Use this time zone converter, or see timers below
Collect Hidden Quest items scattered throughout the world (all items will be from zones level 50 or less)
6 Astral Crystals for the first 3 participants who return with all items, 3 Astral Crystals for all other finishers

(In-game) Twin Saga History Trivia on Friday January 1 at 8:00AM server time (11:00PM PST on Dec. 31)

Use this time zone converter, or see timers below
10 questions related to the history of Twin Saga will be asked (no questions about specific dates, patch numbers, or super obscure people/topics)
3 Astral Crystals for a correct answer, max. 2 wins per person

(Discord) Guess the Song on Monday January 4 at 6:00AM server time (9:00PM PST on Jan. 3)

10 songs of various genres will be presented
3 Astral Crystals for a correct answer, max. 2 wins per person
And with that, I leave you in the trusty care of the other GMs, and I'll see you around!
With love,
Enigma
| | | |
| --- | --- | --- |
| Scavenger Hunt (in-game) | TWS History Trivia (in-game) | Guess the Song (Discord) |
| | | |